Horror Star Buys Beckham's Custom Porsche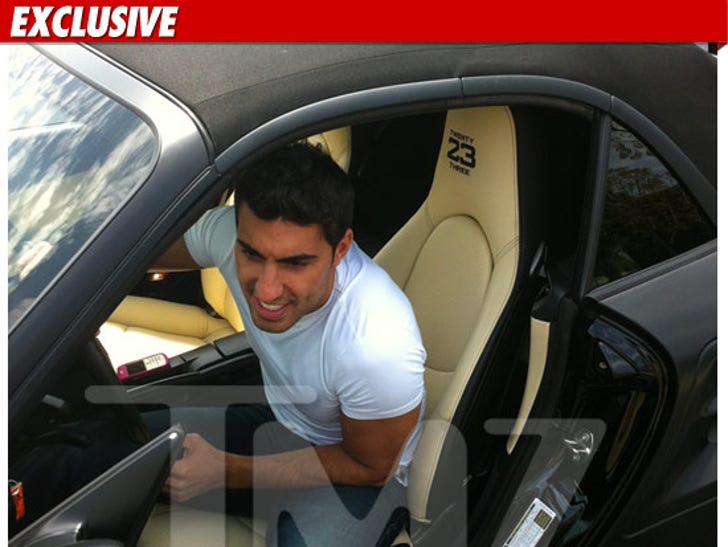 David Beckham's badass 2008 Porsche 911 Turbo Cabriolet convertible just sold for a cool $227,000 ... and the guy who bought the ride is a LEGEND in the Middle East.
TMZ has learned ... the guy who made the winning bid is actor/model Adam Sabbagh ... a former "Mr. Arab 2008" who just finished shooting the horror flick "Mansion of Blood" with Gary Busey.
Sabbagh's rep tells TMZ the actor "found love" when he first laid eyes on the car and is "loving the smooth ride around his new home in Beverly Hills."
Beckham famously put the car up for sale earlier this year ... after reportedly spending $100k to personalize it with cool things like his #23 emblazoned on the hood and on the seats ... as well as custom deck lid, rims and steering wheel.
It's unclear if Sabbagh bought the car directly from Beckham ... or if it changed hands before the actor snatched it off the market.