Kings of Leon -- Concert Tribute to Ryan Dunn
Kings of Leon
Concert Tribute
to Ryan Dunn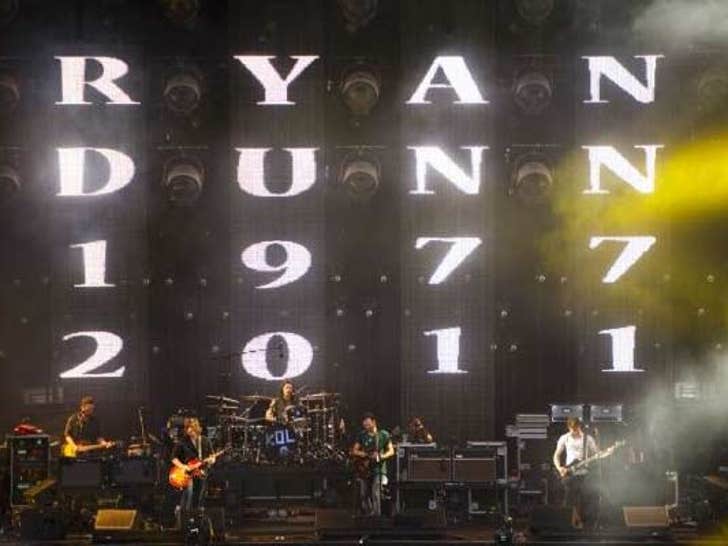 The band Kings of Leon honored their friend Ryan Dunn at a concert in London this week ... asking the crowd to make a toast to "a friend of ours who passed away" ... before playing a song in his memory.
The band then broke into a rendition of their song, "McFearless" ... and lead singer Caleb Followill told the crowd, "This is for Ryan."
During the performance ... images of the "Jackass" star appeared on the giant screen behind the band ... followed by the words, "Ryan Dunn 1977 - 2011."