Ryan Dunn -- Bam Margera's Morbid Death Prediction
Ryan Dunn
Bam Margera's Morbid Death Prediction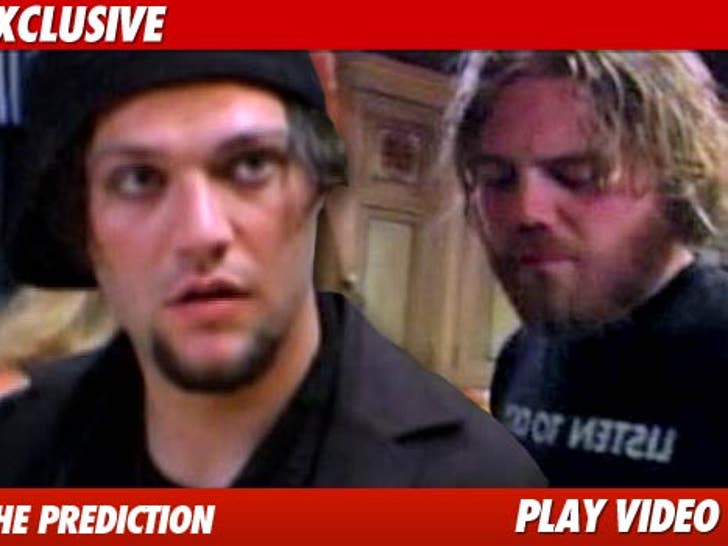 Five years before Ryan Dunn was killed in a violent car crash, Bam Margera predicted the "Jackass" star's death in eerily specific detail -- claiming, "He's gonna eat it one of these times [in a car accident]."
Bam -- along with several cast members from his MTV show "Viva La Bam" -- made the grim prediction while recording the DVD commentary for Season 5 back in 2006.
According to the commentary, Dunn was involved in SEVERAL car accidents over the years -- but Bam's mom claimed, "He'll never learn his lesson."
Another "Bam" cast member added, "I have [Ryan] in the death pool ... for death by vehicle."
In this specific episode, Ryan races Bam's Lamborghini in a limousine -- and after Ryan loses, Bam claims, "[the limo] blew up just like every other f**king car he has."