Ron Artest -- World Peace to Come in August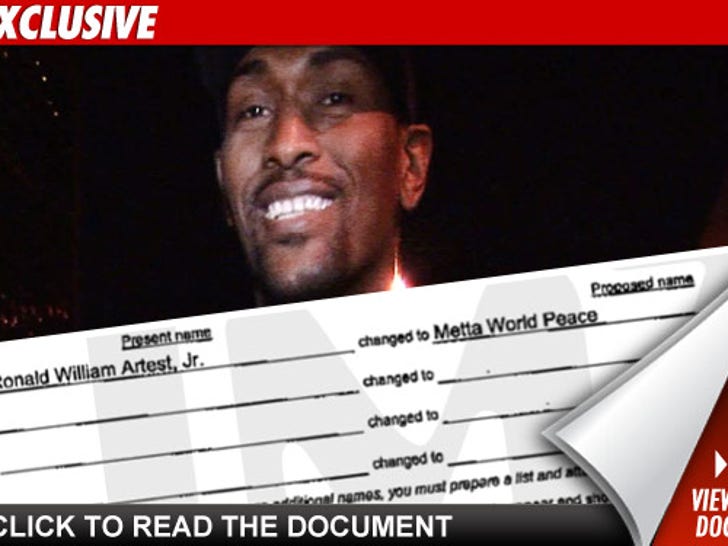 Ron Artest will have to wait until August before he can officially call himself by his proposed new name, Metta World Peace, 'cause that's the earliest he can get in front of a judge ... TMZ has learned.
Artest filed the official change of name documents with L.A. County Superior Court yesterday -- in which the NBA star chalks up the name swap to "personal reasons."
Artest has a hearing scheduled for August 26 to make it legal ... but there's a catch. According to the docs, anyone who wishes to challenge Artest's name selection can object in writing up until two days before the hearing.
But c'mon -- is anyone really gonna challenge World Peace?