Justin Bieber Delivers on Obama's Photo Promise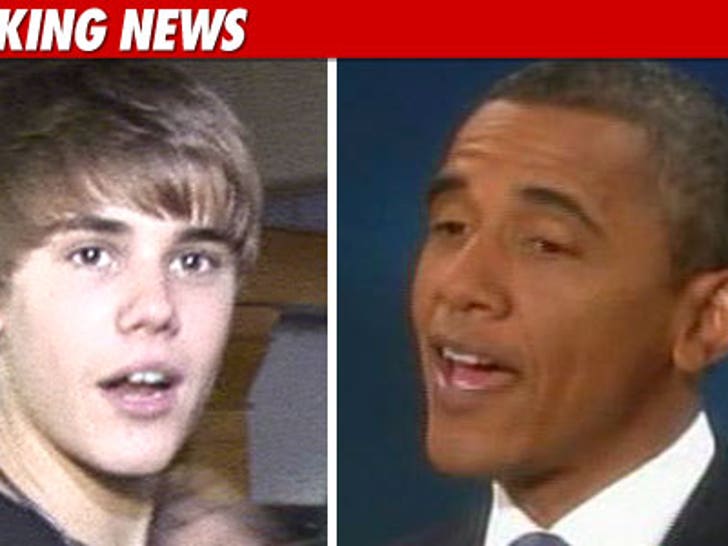 Last month, Barack was at an event at Ground Zero where he promised 14-year-old Payton Wall he could arrange a meeting with The Biebs. The White House contacted Bieber that day and put the plan in motion.
Bieber met with Wall (left), her sister Avery, and her friend Madison Roberson on Thursday in NYC and posted a photo of the meeting on her Facebook page (see above). Ironically, the meeting was just moments after Bieber's near-riot outside Macy's in Times Square.
Payton told the NY Post she was more nervous meeting Bieber than she was Obama.