'Avengers' Stuntman -- SCALPED During 30-Foot Fall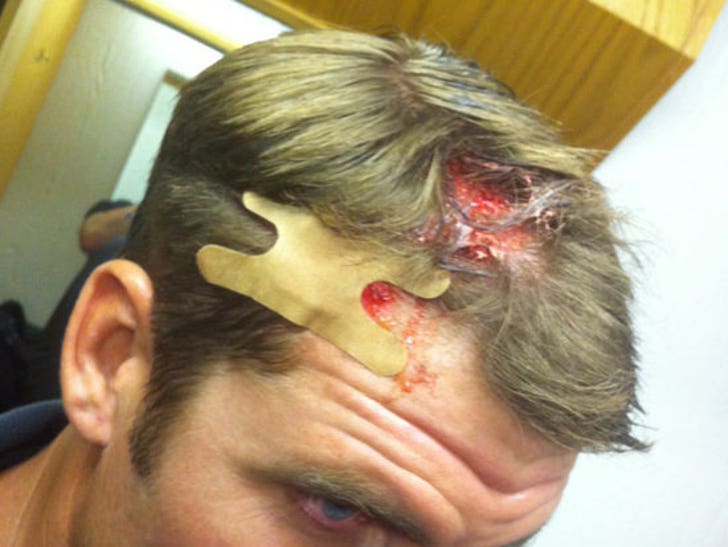 A stuntman for the new "Avengers" movie nearly lost his entire head last Friday during a 30-foot fall gone horribly wrong -- but thankfully, the guy just lost a bloody chunk of hair instead.
Stuntman Jeremy Fitzgerald tells TMZ, his job was simple -- get hit with an arrow and fall 30 feet off a building ... but he caught his foot on the way down, and slammed his head into the brick ... leaving behind a freshly peeled slab of scalp.
But it could have been a LOT worse -- according to Jeremy, he narrowly missed a razor sharp rain gutter during the accident.
And if all that wasn't badass enough -- Jeremy tells us, he went right back to work after the fall ... no hospital, no stitches ... just a bandage.
UPDATE: A Marvel spokesperson tells TMZ, "[Jeremy] was fine. He slid briefly along the side of the building. He got right back up and did several more takes."