Ricky Romance SMACKED DOWN In the Street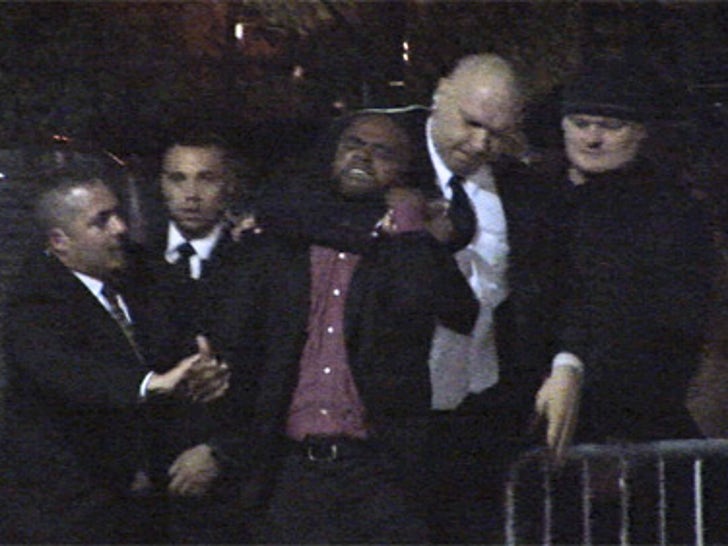 Producer Ricky Romance -- brother of former B2K singer Raz-B -- got hit in the face HARD by a GIANT Hollywood nightclub bouncer last night ... and TMZ captured the entire altercation on tape.

Romance had just been kicked out of Playhouse nightclub ... when he began to scream at one of the security guards, "N*gga ... I ain't do nothing ... I ain't touched nobody."
At that point, a very heated Romance reached back and SLAPPED the biggest security guard at the club ... so the security hit him back with a MONSTER right hand ... sending Romance reeling back into the street.
Another guard swooped in and put Romance in a headlock ... and while Ricky's friends demanded that security "let him go" ... the bouncer walked Romance towards a back alley. It's unclear what happened to Romance after that.
Attempts to reach Romance for comment were unsuccessful.