Angelina's Girl-on-Girl Smackdown -- The Footage!!!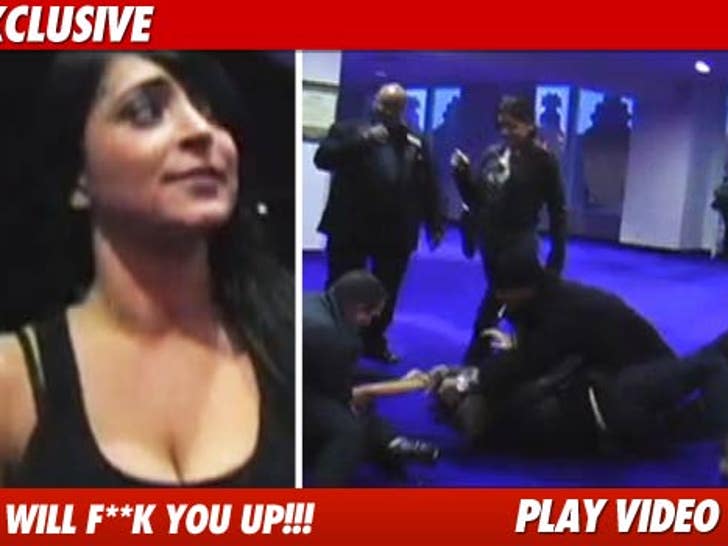 Angelina Pivarnick's foulmouthed cell phone-flying brawl that went down at the Trump Taj Mahal in Atlantic City last month was all caught on tape -- and you seriously have to watch it ... it's INSANE.
Angelina and the other girl -- named Melissa Mayne -- exchange some unbelievably nasty insults during the clip ... and on top of the violent threats, Angie even calls Mayne the dreaded C-word ... right after grabbing the girl's cell phone and throwing it across the room.
As we first reported, Mayne is currently suing the "Jersey Shore" star over the "violent attack" -- claiming Angelina also punched her in the face and threw a glass at her.
Angelina -- who was on her way to a celebrity boxing match when the fight broke out -- has told us she feels she was the victim of a "set up" that night ... and was "provoked, taunted, and harassed into a fight."