Charlie Sheen: I Was 'ROIDED UP on 'Major League'
Charlie Sheen:
I Was 'ROIDED UP
on 'Major League'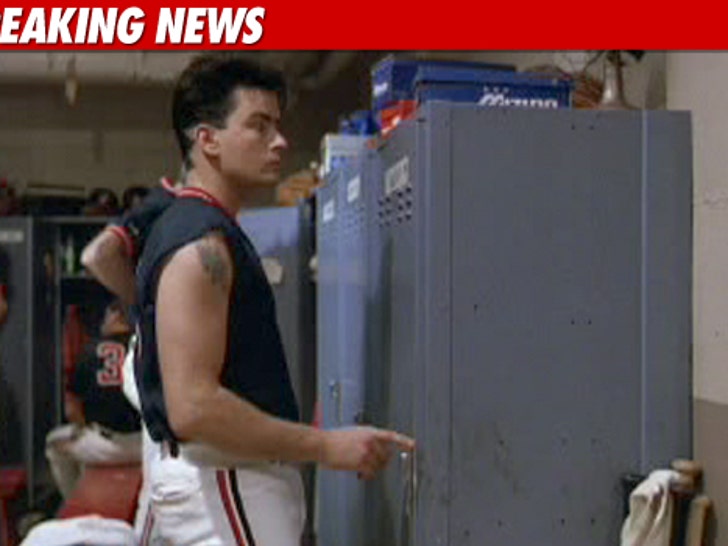 If it seemed like Charlie Sheen had a little extra juice on his fastball during "Major League" ... it's because the actor pumped himself full of steroids to prepare for the role ... so says the Warlock.
Sheen -- who famously played fireballer Ricky "Wild Thing" Vaughn -- revealed his secret to Sports Illustrated, saying he went on the special sauce for "six to eight weeks" in the hopes of "enhancing [his] performance a little bit."
Sheen added, "You can print this, I don't give a f--k. My fastball went from 79 [mph] to like 85."
Wild Thing ... you make my balls shrink.