Ryan Dunn's Crash Site VANDALIZED -- 'Ritch Pr*ck'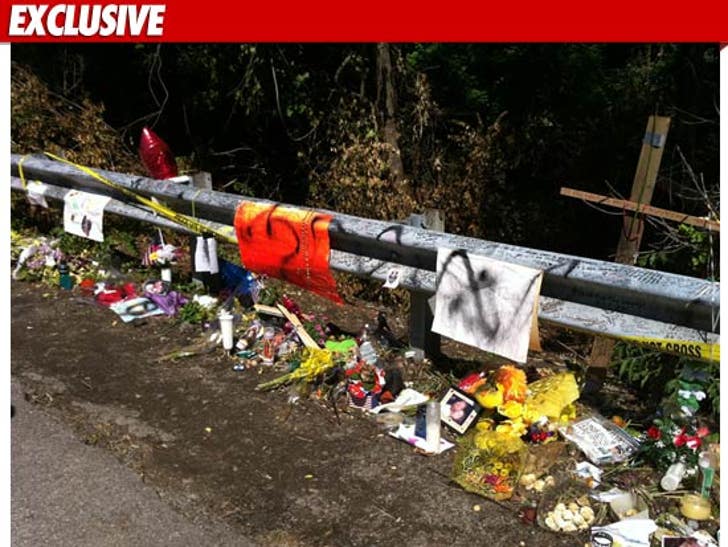 The site where "Jackass" star Ryan Dunn fatally crashed his Porsche has been vandalized with the words "Ritch (sic) Pr*ck" -- and TMZ has obtained photos of the spray-painted desecration.
It's unclear who's responsible -- and according to one West Goshen police officer we spoke to ... it's going to be difficult to track down a suspect because there's been so much foot traffic at the memorial site.
The vandalism was first reported by The Daily Local News in Chester County, PA.
The hate-mongering Westboro Baptist Church has protested at the site -- but denies responsibility for the vandalism.