John Lennon LOVED Reagan ... Says Ex-Assistant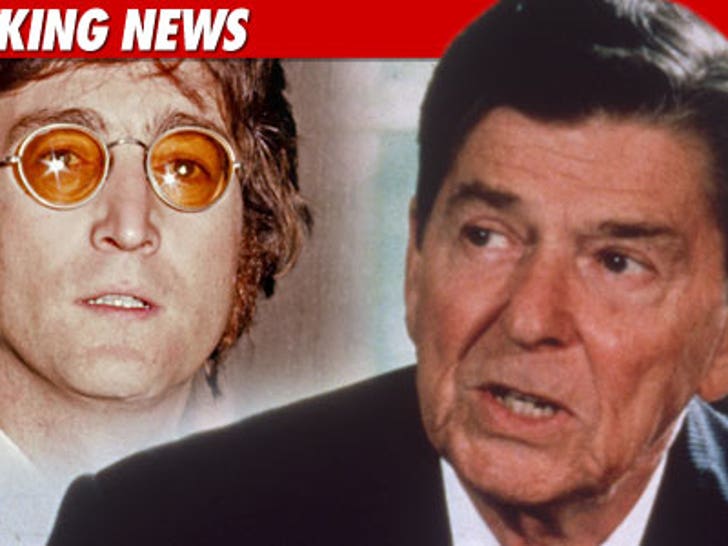 Left-wing anti-war icon John Lennon turned his back on the liberal agenda before he died ... this according to his former assistant who says the "Beatles" singer wanted to vote for Ronald Reagan.
John's ex-assistant Fred Seaman dropped the bombshell in a new documentary called "Beatles Stories" -- claiming, Lennon was "embarrassed" by his anti-war radicalism.
Seaman claims, "[Lennon] was a very different person back in 1979 and 80 than he'd been when he wrote 'Imagine.' By 1979 he, looked back on that guy and was embarrassed by that guy's naivete."
According to Seaman, "John, basically, made it very clear that if he were an American he would vote for Reagan because he was really sour on Jimmy Carter."
But Seaman's credibility isn't exactly untarnished -- back in 1983, the man pled guilty to stealing Lennon's photos and diaries ... and was sentenced to five years probation.