Kim Kardashian -- The PHANTOM Wedding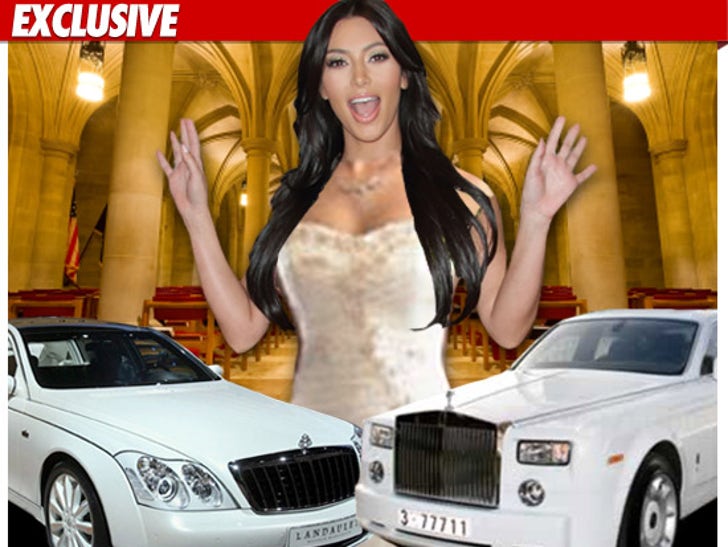 Kim Kardashian will have an entire FLEET of ultra-expensive cars shuttling VIP guests to her upcoming wedding ... and the entire armada will be made up of Rolls Royce Phantoms and Maybachs.
Sources close to Kim tell us ... Kardashian worked out a deal with Platinum Motorsports in L.A. ... which will provide enough vehicles to transport Kim's entire family AND Kris Humphries' entire family.
And get this -- Kim is color coordinating the cars to match the rest of the wedding ... and has specified that she only wants white vehicles. We're told Platinum Motorsports has told her it's not a problem.
Of course, the entire party won't be driving themselves -- we're told each car comes with its very own chauffeur.