L.A. Dodgers Bounce Payroll Checks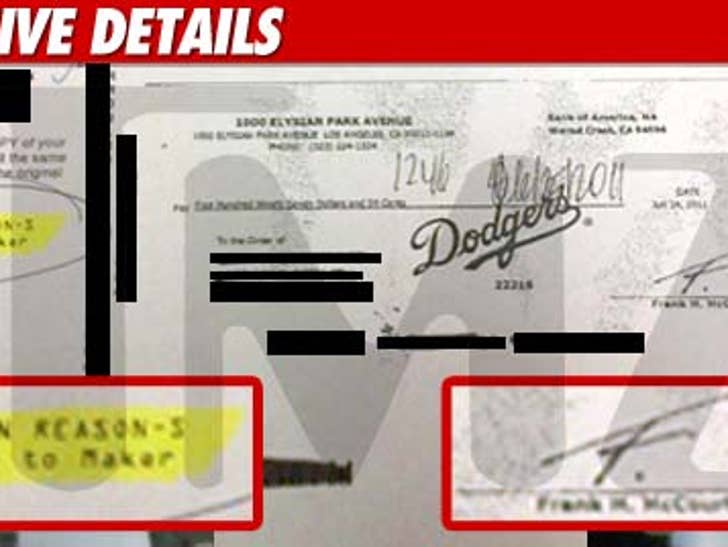 Here it is in black and white ... The Los Angeles Dodgers are bouncing payroll checks.
TMZ has obtained a check ... signed by beleaguered Dodger owner Frank McCourt. We've been asked to black out the name of the Dodger employee, but she works at Dodger Stadium. The check was written on June 24 in the amount of $497.54.
The check was presented but rejected as "Refer to Maker."
The L.A. Dodgers now say ... checks for some game day staff members did indeed bounce, but checks were reissued Wednesday.
Of course, the Dodgers have filed for Chapter 11 Bankruptcy protection.