Joe Rogan on 'Fear Factor' Return -- CHA-CHING!!!!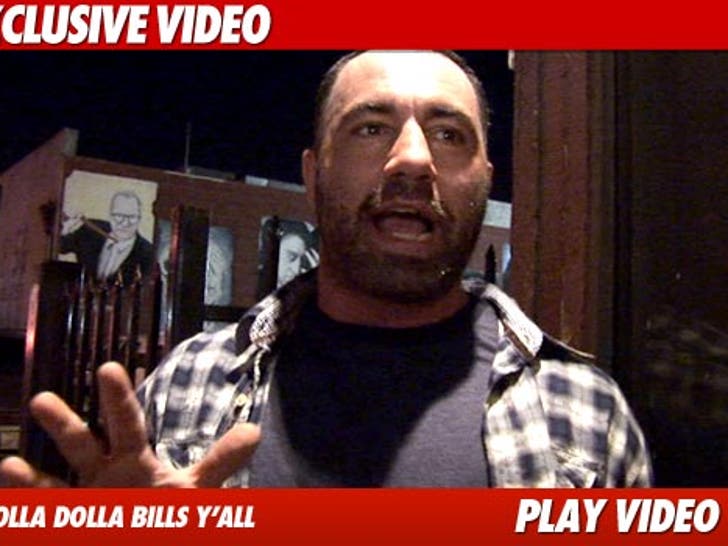 Joe Rogan says his decision to return to "Fear Factor" is ALL ABOUT THE MONEY, BABY ... saying, "I had to get that LONG paper SON!"
Rogan -- who recently agreed to once again host the resurrected TV series for NBC -- was clearly joking ... and explained, "I definitely would have done it for free."
"Parts of it are fun ... parts of it are f**king boring ... but as far as regular jobs go, it f**king ROCKS."