Hayden P's NFL Boyfriend -- Meet The Fam!!!
Hayden P's NFL Boyfriend
Meet The Fam!!!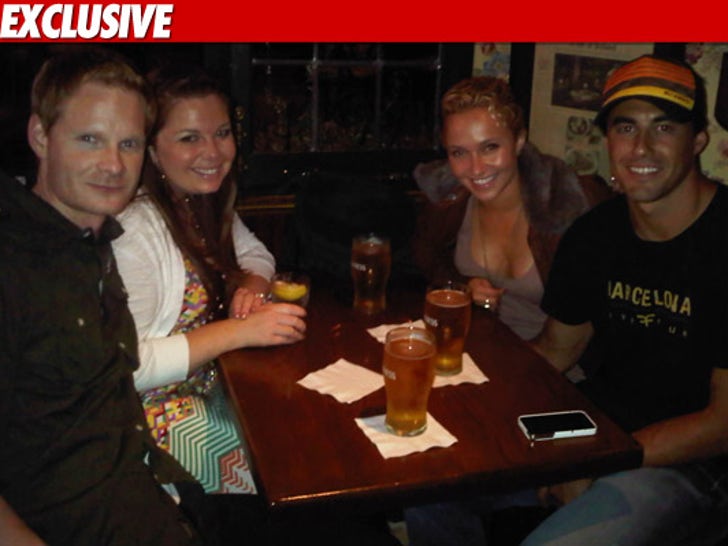 Hayden Panettiere and her new NFL wide receiver boyfriend Scotty McKnight have only been together for a few weeks ... but she's already partied with his family!!!
Sources close to the couple tell TMZ ... Hayden and Scotty ... along with Scotty's teammate Mark Sanchez ... rolled down to Newport Beach last weekend to attend a retirement party for Scotty's dad.
One source tells us Hayden was "very sweet the whole night" -- and get this -- we're told she was often seen carrying Scotty's baby cousin around and raving about how much she loves kids!
After the party, the couple, along with several members of Scotty's family, hung out at a nearby pub and downed a few pints. Someone's getting comfortable!!!