Mark Sanchez: I PROMISE I'm Not Dating Hayden P
Mark Sanchez:
I PROMISE
I'm Not Dating Hayden P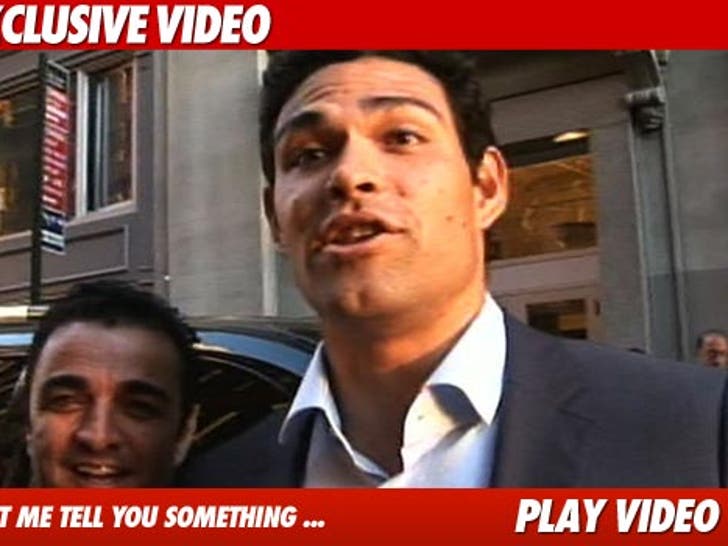 New York Jets quarterback Mark Sanchez knew the question before we even asked it ... and he gave us a straightforward answer -- he is NOT dating Hayden Panettiere.
Not only did Sanchez assure us he and Hayden were just friends, he also said he had head coach Rex Ryan's full support for hitting up the fast food chain In-N-Out Burger with the actress last week.
In a cryptic tease ... Sanchez hinted that he would explain the REAL reason he was out with Hayden in the very near future.