William and Kate -- Super Duper Protected in L.A.!
William and Kate --
Super Duper Protected
in L.A.!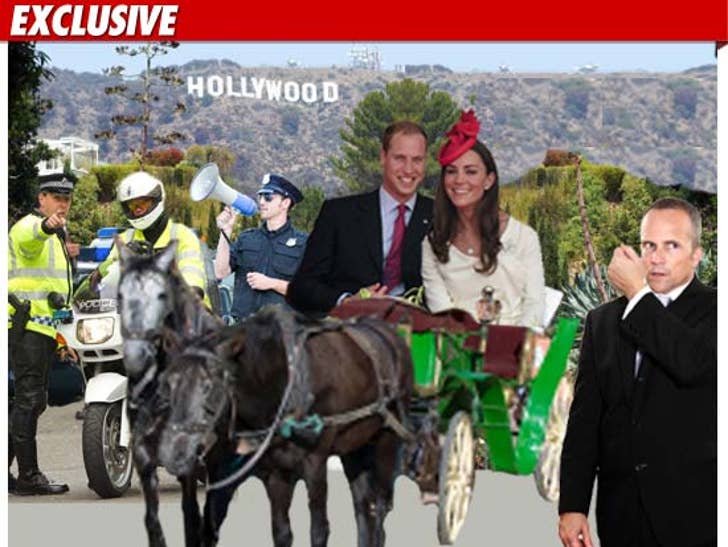 Prince William and new wife Kate Middleton don't need to worry about bringing protection with them when they come to Los Angeles ... because TMZ has learned the Americans have their back ... big time!
Here's the breakdown -- law enforcement sources tell TMZ the lead agency will be the Bureau of Diplomatic Security, which falls under the State Department. According to their website, "In the United States, the Bureau protects the Secretary of State, the U.S. Ambassador to the United Nations, and foreign dignitaries below the head-of-state level who visit the United States."
On the local side, we're told the LAPD Elite Metro division will be working to not only keep the Royals safe, but on making sure crowds (including the paparazzi) behave. As TMZ first reported, cops in L.A. plan on cracking down hard on the paps during William and Kate's stay.
There will also be private security, plainclothes cops and CHP officers to help usher the Royals around town.
The only cops that won't be protecting the Royals ... are Ponch and Jon.