Porn King: Casey Anthony Could Be Killer XXX Star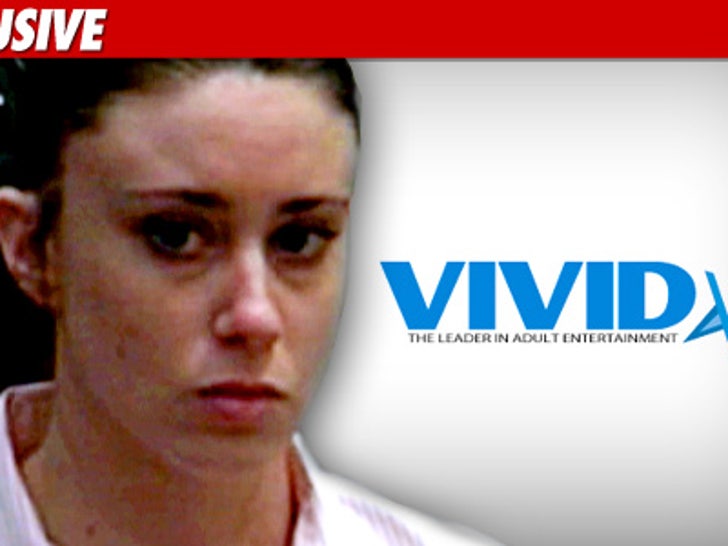 Casey Anthony clearly has daddy issues ... which means she'd make a GREAT porn star ... and TMZ has learned she's already received an offer from the biggest name in the biz.
Hours after she was found not guilty of murdering her 2-year-old daughter Tuesday, Vivid Entertainment honcho Steve Hirsch called up Casey's lawyer, Jose Baez, to discuss the possibility of a business relationship.
Hirsch tells TMZ ... "Whether you agree with the verdict or not, Casey will want to move forward with her life and has a right to make a living. It's not going to be easy for her and we believe we can help her make the transition into a new life."
No word on how much Hirsch is willing to pony up ... but he thinks there's a realistic chance ... noting, "We've all seen the pictures of her partying and having a good time with friends where she definitely looks hot."
So far, Hirsch has yet to hear back from Anthony's lawyer ... but he says, "I'm sure Baez and Casey are celebrating today, but I'm hoping to connect with him very soon."