Charlie Sheen -- I'm A Hardcore JUGGALO
Charlie Sheen
I'm A Hardcore JUGGALO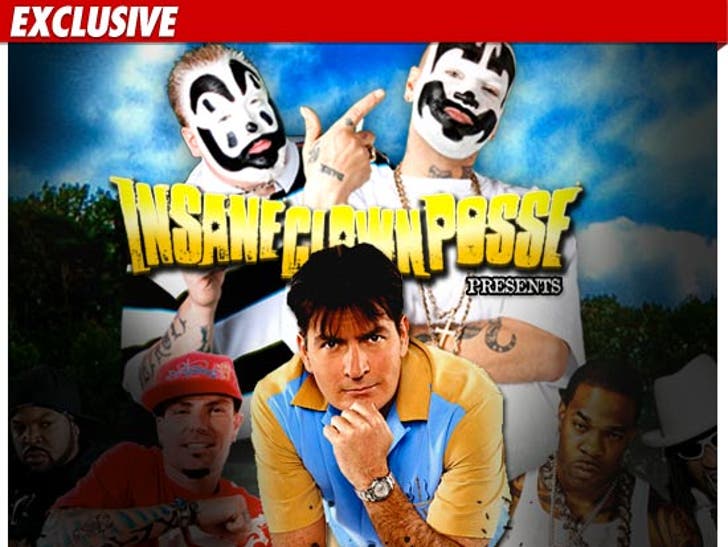 The Insane Clown Posse never thought they'd be able to get a star as big as Charlie Sheen to M.C. at their upcoming Gathering of the Juggalos festival ... until Sheen himself ASKED for the job.
ICP member Violent J tells TMZ ... the group received a call from Charlie's rep back in April ... telling them how Sheen was a HUGE fan of the Gathering and he would LOVE to work with the group.
Of course, ICP was STOKED -- but figured Sheen was WAYYYYY out of their price range. But, Violent J says Charlie was "so into the message of the festival" ... they were able to agree on a "reasonable amount."
The deal was finalized last week and Sheen will serve as an M.C. at the event in August.
Dude better be careful though ... TWO celebrity guests -- Tila Tequila and Method Man -- were bloodied up on stage at last year's Gathering ... when the fans pelted them with rocks and beer cans.