Insane Clown Posse -- We Warned Tila ...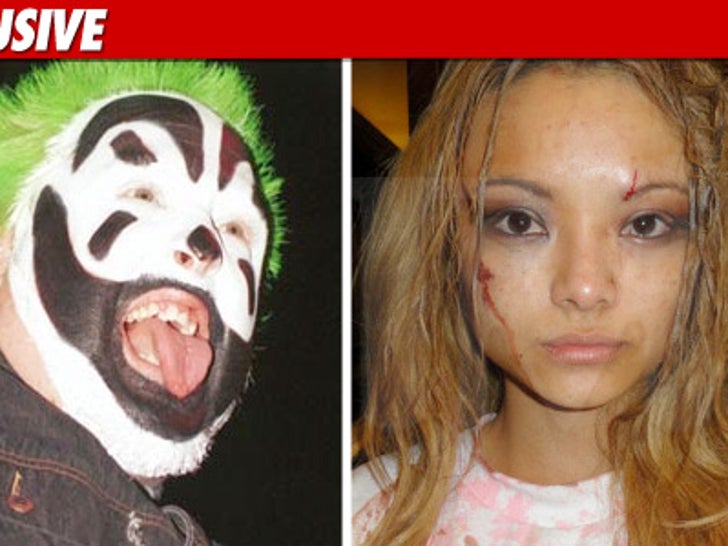 Tila Tequila should have known that the crowd at the Gathering of the Juggalos was going to pelt her with objects ... because according to a member of the Insane Clown Posse, she got a fair warning before the show.
TMZ spoke with ICP member Violent J -- who claims the group informed Tila about a rumor circulating within the Juggalo community that Tila was going to be a target when she performed on Friday night.
Violent J tells us, "We told her about the rumor and she didn't care" ... noting that Tila informed the group that she wouldn't back out of the performance because she's "not a bitch like that."
Violent J continued, "We paid her before the show and assured her that even if things got out of hand, she could keep the money if she had to leave the stage."
J tells us Tila's people have already informed the group that a "lawsuit is underway" -- but ICP insists, "We're not gonna sit back and give her our money."
Still, Violent J tells us he thinks it's "f*cked up" that the crowd got violent ... saying, "I wish they didn't throw stuff at her."