Peter Falk -- Official Cause of Death Released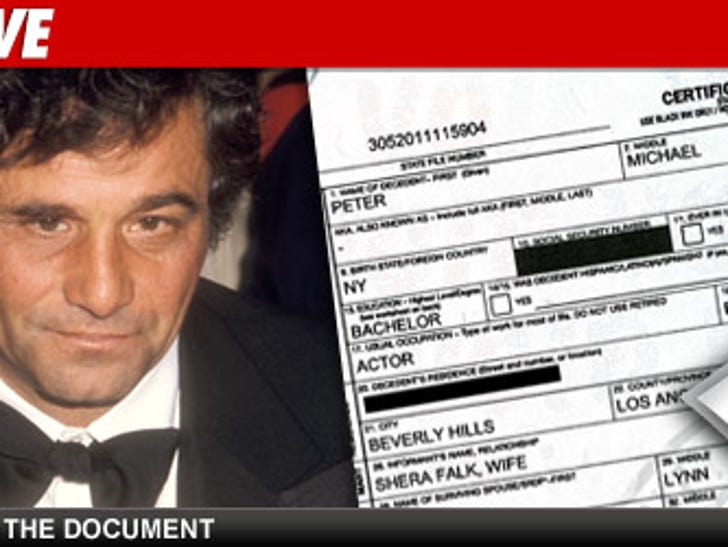 Peter Falk -- star of the T.V. series "Columbo" -- died while battling pneumonia and advanced Alzheimer's dementia ... this according to the actor's death certificate.
The document -- filed with the L.A. County Department of Public Health -- lists the main cause of death as cardiorespiratory arrest ... which essentially means his heart stopped beating and he stopped breathing.
Pneumonia and Alzheimer's Disease are cited as the underlying causes of his death.
The 83-year-old actor died peacefully in his Beverly Hills home on June 23.