Gathering of the Juggalos -- LESS Security This Year
Gathering of the Juggalos
LESS Security This Year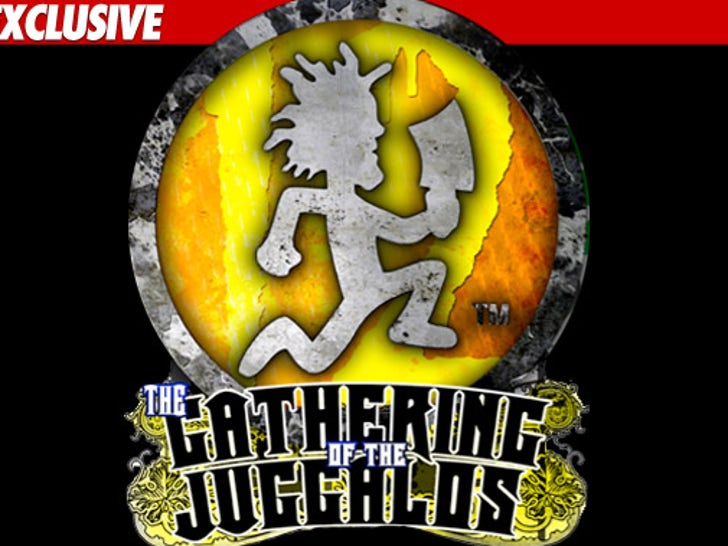 After last year's attacks of Tila Tequila and Method Man, you'd think the Gathering of the Juggalos would INCREASE security. Not only would you be wrong, but they're doing the EXACT OPPOSITE.
Violent J from the Insane Clown Posse (the group behind the annual festival) tells TMZ ... ICP feels the TALENT was to blame for last year's violence ... because they incited the crowd while onstage.
Mr. J believes the performers lined up for the 2011 festival have "mad respect" for the juggalos ... and won't make the same mistake.
In fact, the group is SOOOOOO confident the juggalos will remain peaceful, they've only booked a small group of private security guards to work the event ... and have NOT asked for help from local police.
The event is scheduled to go down from August 11-14 in Cave-In-Rock, IL -- and the lineup includes Charlie Sheen, MC Hammer and Vanilla Ice.
What are the chances all 3 walk away from the event unscathed?