Jonah Hill -- A Little Off the Sides
Jonah Hill
A Little Off the Sides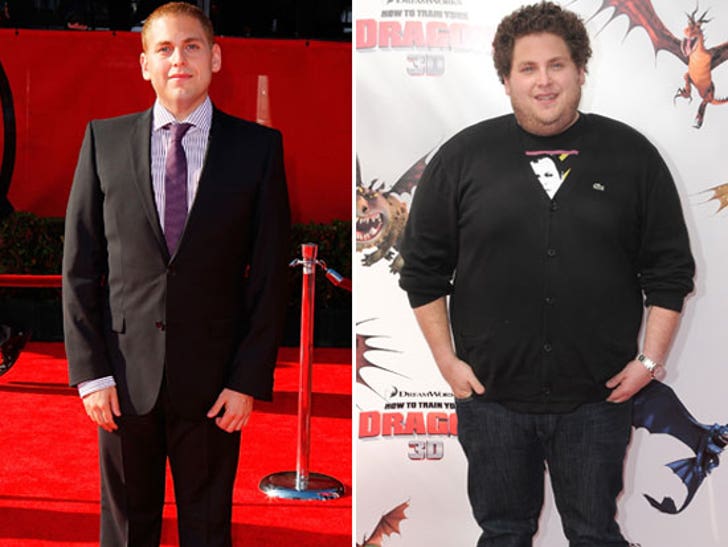 "Superbad" star Jonah Hill is looking super thin these days.
The 27-year-old hit the ESPYs last night (left) having shed a good amount of hair, scruff and weight from just over a year ago (right).
Hill credits the weight loss to working out and eating healthier -- insisting "it's important."