'Anarchy' Creator PISSED Over Emmy Snub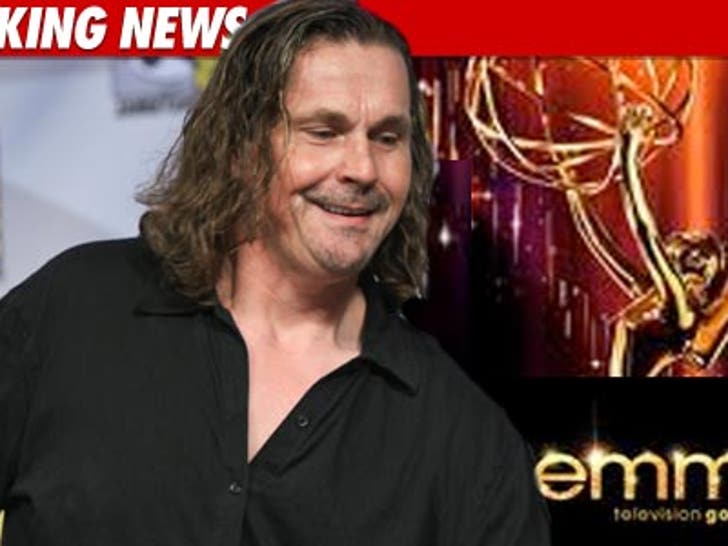 The guy who created "Sons of Anarchy" just UNLEASHED THE FURY all over Emmy voters ... claiming they're all "f**king old," out of touch prudes who SCREWED his show out of a nomination.
After the Emmy noms were announced this morning, Kurt Sutter went to Twitter and fired off the following:
"The worse part of not getting an emmy nod. katey [his wife] promised me a threesome if she won. now i have to settle for me, her and the shaved bunny."
"Best part of not getting an emmy nod. now i don't have to pretend i give a s**t about the profiteering douchebag academy ... because you know if we were nominated i'd be all humble and blowing smoke up their asses. now i can stay true to myself and just be a d**k."
He continues with a joke -- "These two academy member walk into a bar. one orders a beer. then they both die because they're so f**king old."
And ... "If my mom and dad were alive this emmy snub would kill them. that's not true, they were too old to understand my show. just like the academy."
Sutter also took aim at "Glee" ... writing, "f**k glee. hate those annoying, 'please accept me for who i am', singing brats. there, i said it. are you happy?"
He went on to explain, "I love ryan murphy ['Glee' creator]. he's always very cool with me. love glee too. just tired of all the j**z piling up at its feet."
Check out the entire list of Emmy noms over at TooFab.com.