Ex-Hells Angel: 'Sons of Anarchy' Was MY Idea!
Ex-Hells Angel:
'Sons of Anarchy' Was
MY Idea!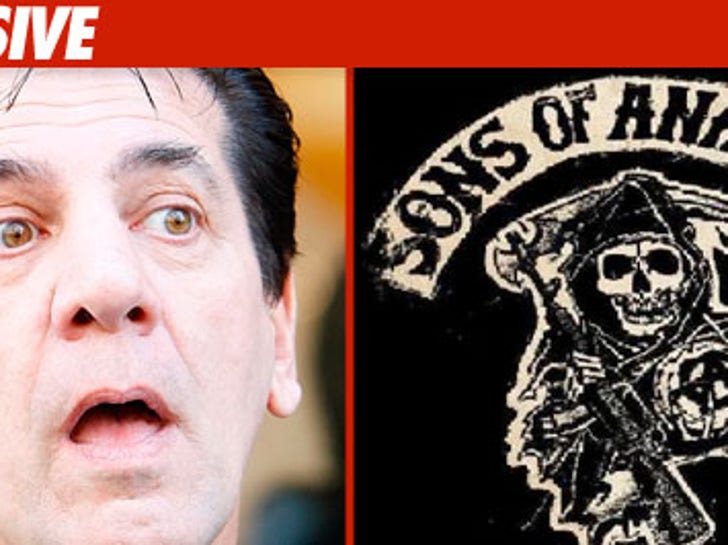 A motorcycle war has broken out over the hit FX show "Sons of Anarchy" -- because the former NYC chapter head of the "Hells Angels" claims the network jacked his idea and screwed him out of millions.
TMZ has obtained a lawsuit filed by Chuck Zito -- in which the bike gang member-turned-actor claims he developed an idea for a show about an "outlaw motorcycle club" back in 1998 and pitched it to FX in 2004.
In the docs, Zito claims he entered into an "implied-in-fact contract" with FX which guaranteed if they used his ideas for a TV show, Zito would be "reasonably compensated and afforded appropriate screen credits." Zito claims FX eventually passed on the project.
So when FX began developing "Sons of Anarchy" in 2006 -- Zito was pissed ... claiming "Sons" was "substantially similar" to his motorcycle show idea.
Now, Zito claims FX is obligated to pay him more than $5,000,000 for breaking the "implied-in-fact" contract.
FX had no comment on the lawsuit.