Sports Grill BUSTING Out 'Canz' for TV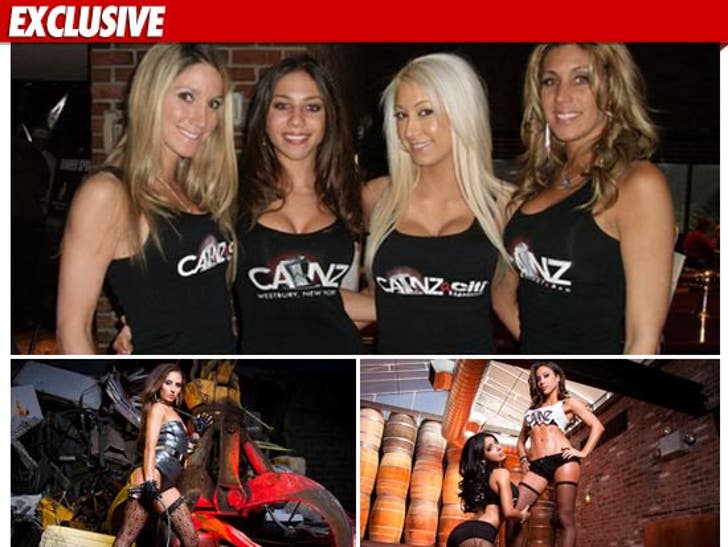 Scanitly clad women slinging wings, burgers, and beer -- got your attention? VH1 must think it will since that's the subject of a new reality show shot at a restaurant ... appropriately called "Canz."


Canz is a Long Island-based sports bar establishment -- but at this joint the bar fare is served by girls in tight black tank tops instead of orange (like that other place).
We're told the show will feature a behind-the-scenes look at what it takes to be a Canz girl (we'll give you two guesses).
It figures to be the breast show ever.