Lil' Wayne's New Tour -- 100% Booze-Free Backstage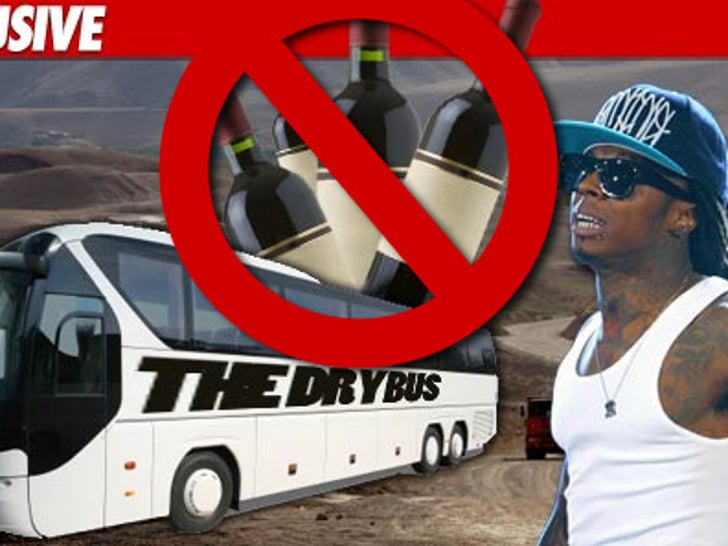 He's banned from consuming alcohol 'til 2013 -- and to make sure Lil Wayne STAYS booze-free ... the people behind his new tour have instituted a zero-tolerance no-alcohol policy backstage.
A rep for the I Am Still Music Tour tells TMZ, the concerts have "a dry backstage as we are committed to keeping a safe and professional atmosphere to ensure a smoothly running tour."
But that doesn't mean the audience can't drink -- according to the rep, the no-alcohol policy only extends backstage ... "there is no ban on alcohol served at the venues."
Weezy is forbidden from drinking alcohol as part of his three-year probation, which kicked off last year -- following a drug-filled tour bus incident back in 2008.
And the rapper is serious about his sobriety ... sources tell us, Wayne's personal tour bus is also 100% dry.