Marc Tyler's Dad: My Son Is NOT Getting Paid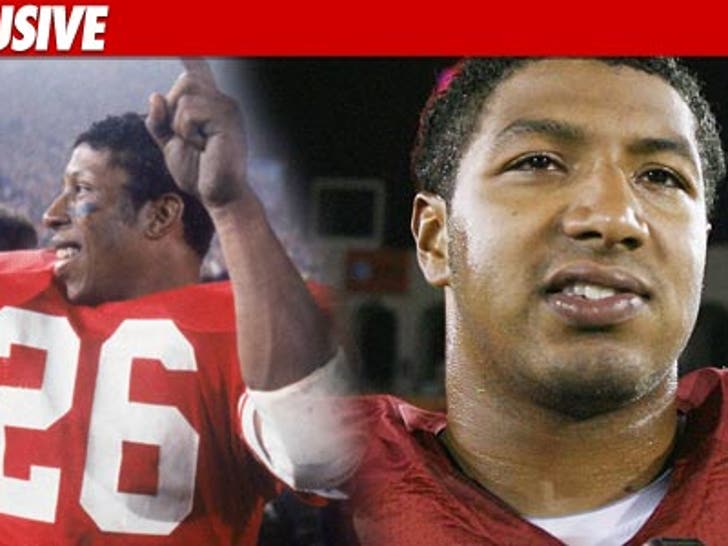 Marc Tyler's father tells TMZ ... the suspended USC running back should have known better than to joke about the university paying football players ... but says he's 100% certain Marc has NOT taken one illicit penny from the school.
TMZ spoke with Wendell "The Truth" Tyler (pictured left) -- a former NFL running back who played college ball at UCLA.
Wendell tells us, "Marc is accepting the punishment because he knows as a Christian he shouldn't have allowed himself to get in that position ... saying what he said."
Wendell insists that "Marc was clearly joking" ... telling us the USC player still relies on his parents to cover his expenses outside of his scholarship.
"Marc is DEFINITELY not getting paid ... so I don't know what he was thinking when he said it."
Still, Wendell admits ... "It's a wake up call."