USC Suspends RB Marc Tyler Over TMZ Video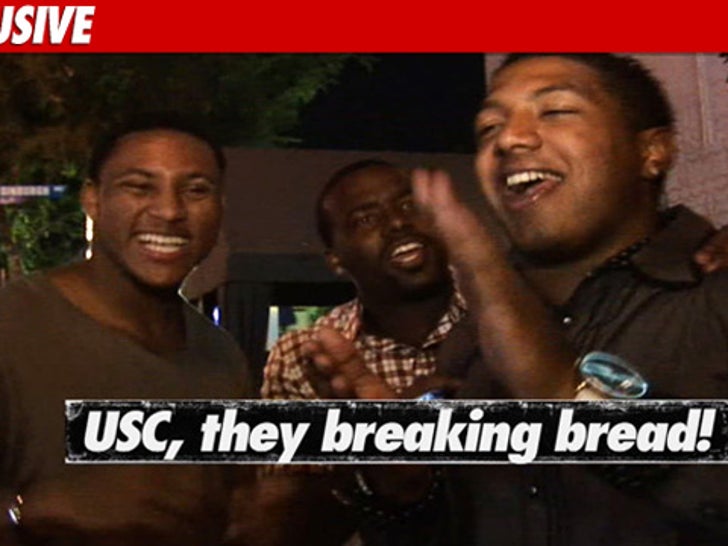 USC running back Marc Tyler has been suspended by head coach Lane Kiffin for comments he made to TMZ last week in which he insinuated the university PAYS its football players.
Tyler insists he was "joking" outside of Voyeur nightclub in Hollywood Thursday night when he told our cameras, "USC ... they breakin' bread!"
Kiffin just released a statement saying, "I was very disappointed when I learned of Marc Tyler's inappropriate comments that were captured by the media last week. That is not the way that we expect our players to represent USC and our team."
He added, "I have consulted with athletic director Pat Haden and I am suspending Marc for our upcoming season opener and potentially further, and in the meantime I am also suspending him from all team activities.
"Although Marc may find this punishment severe, it is imperative we continue to have a high standard for player behavior. Marc needs to work hard to show us that he can meet the standards of being a USC football player."
Tyler has also issued an apology ... saying, "I am disappointed that I let down all the people who have supported me as I have been working through some personal issues."
He continued, "I realize how my behavior and my statements, even though I was joking, can reflect poorly on so many people ... I accept my punishment and I regret that I will miss the opening game of my senior year. "