Hulk Hogan: Andre the Giant Checked My Oil!!!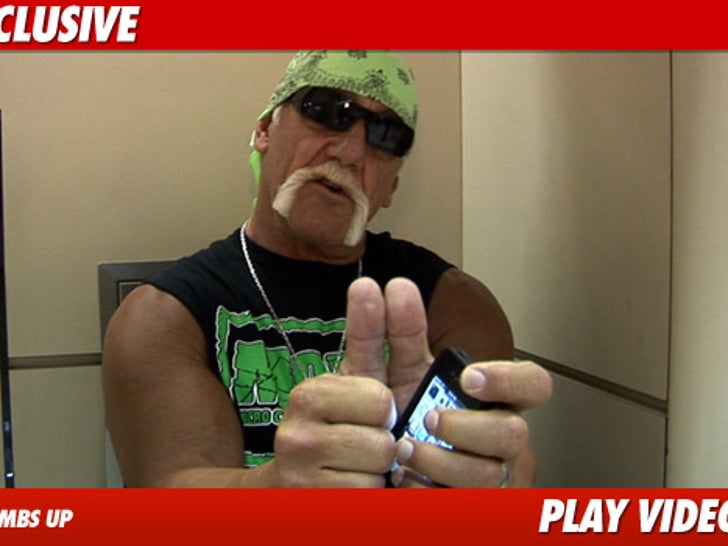 The questionable "Checking the Oil" wrestling move is NOT A MYTH ... so says Hulk Hogan -- who tells TMZ he was once on the wrong end of the violating technique from 7'4" Andre the Giant!!!
Hulk's story backs up the claim made by TMZ's Mike Walters -- that wrestlers will press a finger on the bottom end of an opponent in an effort to throw them off their game ... aka "Checking the Oil."
According to Hulk, who was at LAX yesterday, Andre would oil-check people "all the time" -- and the worst part about it ... HIS FINGERS WERE HUGE!!!