Lamar Odom -- The Barber Shop Tribute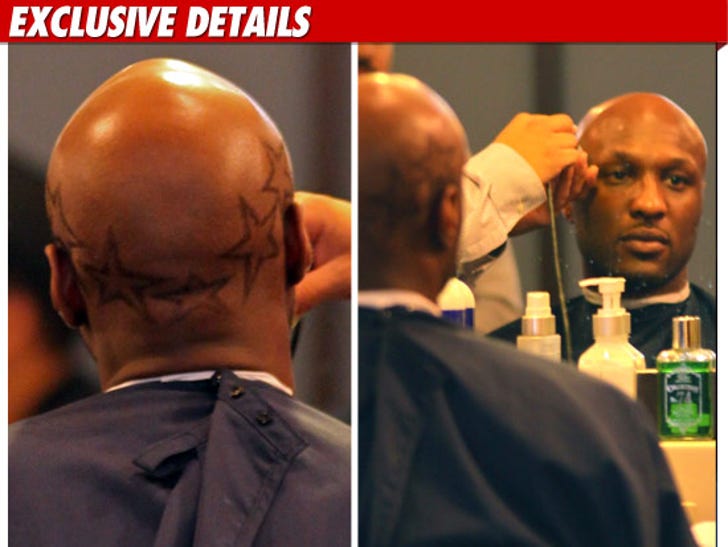 Lamar Odom is sporting a brand new celestial hairstyle -- and TMZ has learned ... the hair art is Lamar's personal tribute to his cousin ... whose funeral he attended last week in New York.
Khloe Kardashian originally debuted a picture of her hubby's new do on her Twitter last week -- showing stars shaved into his typically smooth head.
We're told Lamar had his barber, "G", give him the stars in honor of his cousin -- who used to call him "LaStar" while he played for the Clippers.