'Top Gear' Star -- My SWEET Summer Ride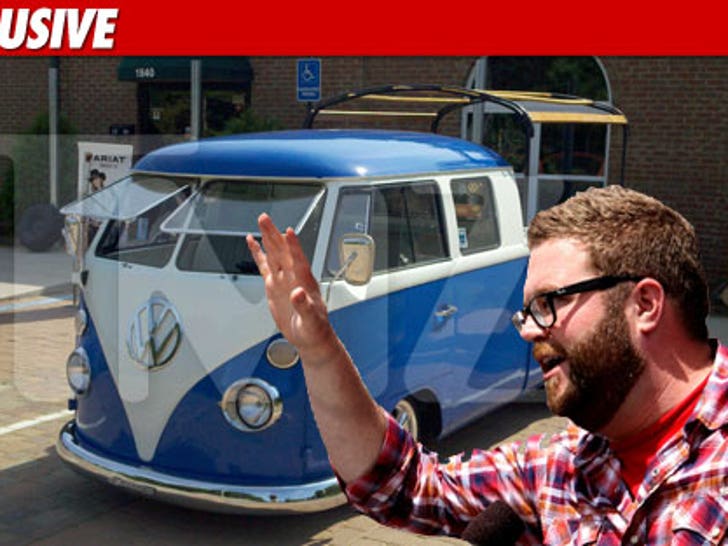 "Top Gear" star Rutledge Wood is gonna have a fun time driving this summer ... because the TV host just bought a SICK vintage Volkswagen van from the '60s -- and he's already got some awesome plans for it.
Rutledge tells TMZ he recently purchased a 1966 VW Double Cab -- and even though it doesn't have any seat belts yet, it did come with a cool surfboard ... and he plans to put a '50s Coca-Cola cooler in it as well.
The car enthusiast says his father-in-law found the car on eBay and asked Rutledge to go check it out for him. Wood fell in love with it and made a deal to trade his 1970 Datsun 521 for it, as well as a little extra cash.
Rutledge says he plans on piling the family inside the car a lot this summer to drive down and hang out with his NASCAR pal Kyle Petty at his beach house in Charleston, SC.