Chris Brown -- Neighbors Say He's a Nightmare
Chris Brown
Neighbors Say
He's a Nightmare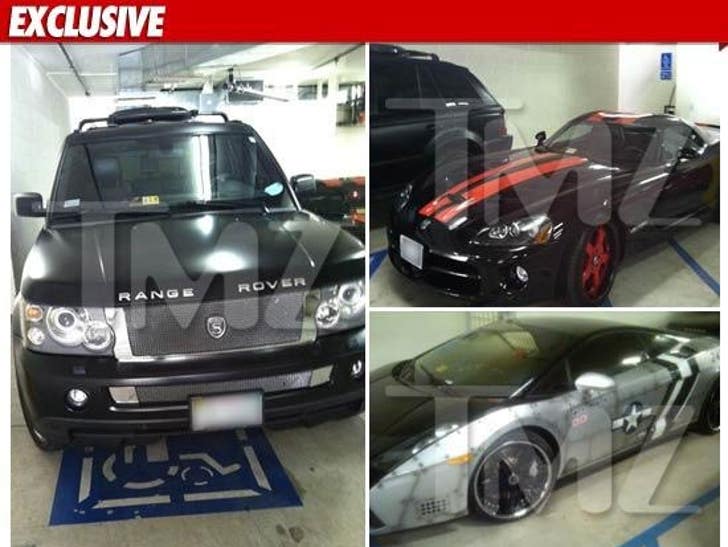 Chris Brown is at war with his fellow West Hollywood condo owners, who claim the rapper is the neighbor from hell, parking in handicapped spaces, blasting music, and racing dogs in hallways.
TMZ has obtained several pics of Brown's super-expensive rides ... clearly parked in spaces reserved for disabled drivers. We're told Chris has been ticketed numerous times by the city.
The building manager tells us everyone is fed up and they're now planning on towing Chris' cars if he dares park there again.
Chris' lawyer, Mark Geragos, tells TMZ, Chris is the one who's getting screwed. Geragos says, the deed clearly shows the two spaces belong to Chris, but the developer never disclosed the spots were reserved for the handicapped. Geragos says Chris is in litigation with the building over the spaces and plans to fight the tickets as well. But the building manager says Chris is parking in other handicapped spots as well.
But the gripes go beyond parking spaces. Chris' fellow condo-owners tell TMZ ... the dude is utterly disrespectful, blasting loud music and partying day and night ... even racing dogs down the hallways at all hours.
And that's not all. We're told police showed up this week, after someone vandalized the elevator by carving "C.B." on the elevator door.
Mind you ... Chris has only lived in the building a few months.