NBC News -- We Won't Pay for Casey Anthony ... BUT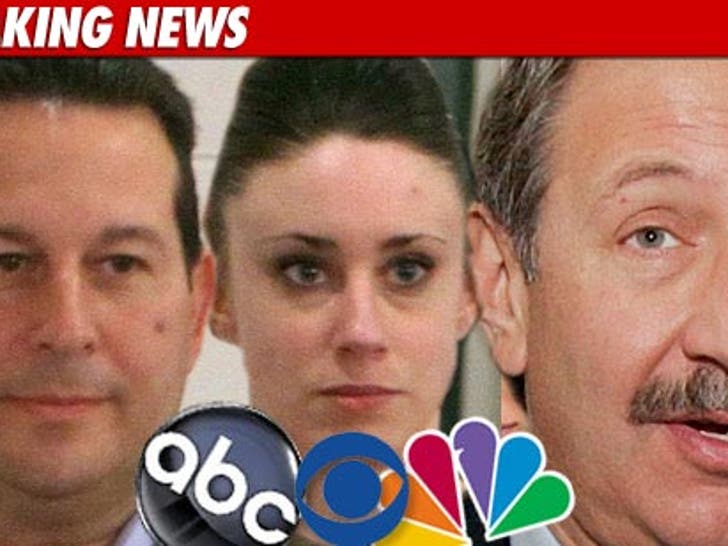 NBC news is apparently reacting to a TMZ story, in which we said Casey Anthony's lawyer is negotiating with the major networks, and big bucks are on the line ... because the network is saying they have not offered any payment for an INTERVIEW ... BUT, it made no mention of other ways of paying handsomely for a chat with the very famous former murder defendant.
TMZ broke the story ... Anthony's lawyer, Jose Baez, was holed up at the swanky Mandarin Oriental Hotel in New York City, negotiating with NBC, ABC and CBS for the first sit-down. And, as we reported, Baez was in the Hotel bar Thursday night, getting tips from high-profile lawyer Mark Geragos on how to negotiate the best deal.
NBC gave a statement to the New York Post, saying, "We've talked with Baez about getting an interview with Casey Anthony, but only under NBC News standards and conditions -- no payment, and absolutely no job offers for any member of her defense team."
Read carefully -- NBC is saying "no payment," but it refers to an "interview." That doesn't cover paying huge money for pictures, video, etc. That's S.O.P. in the network game -- and we're told that's one of the issues Geragos covered with Baez.
As we reported, as of Friday morning ... NBC was the frontrunner in nabbing Anthony.