There She Is ... Ms. Alabama Nursing Home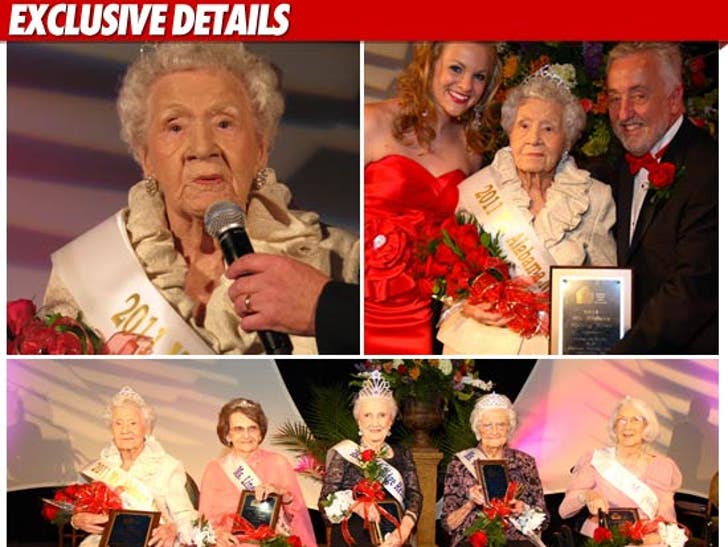 Move over Donald Trump and Miss USA contestants, because the lovely Ms. Felma Schrimshire is the winner of this year's highly coveted pageant title, Ms. Alabama Nursing Home 2011.
Felma -- who is 100-years-young -- beat out 74 other contestants and while she did not have to endure talent or swimsuit competitions, they all underwent 15 minute interviews before the crown was awarded to Schrimshire.
As part of her illustrious duties, Felma will travel to various nursing homes and community events.
Congratulations, Ms. Alabama Nursing Home!