Tom Cruise & Katie Holmes -- Heavily-Armed Cops SWARM Over Tool Heist
Tom Cruise & Katie Holmes
Heavily-Armed Cops SWARM
Over Tool Heist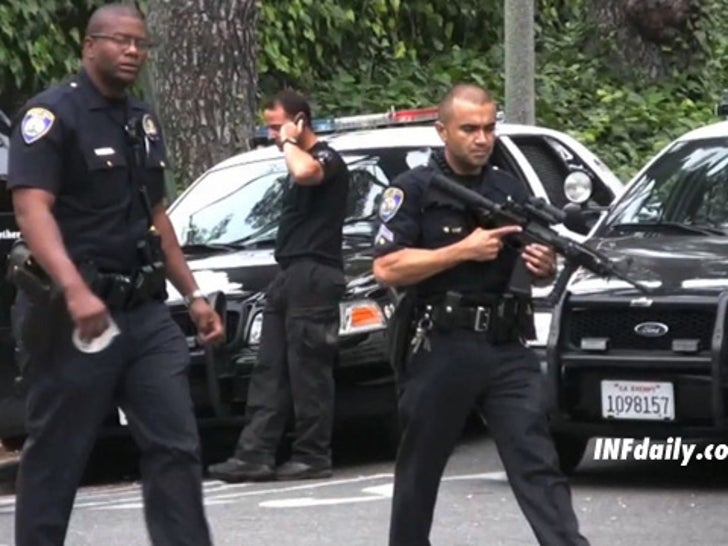 Cops swarmed Tom Cruise and Katie Holmes' block in Beverly Hills yesterday -- armed with a full arsenal of heavy artillery, including assault rifles -- and we're told ... it was all over some missing tools.
Law enforcement sources tell TMZ, cops were called for an alleged burglary at a nearby construction site -- on the same block as T&K -- and police descended in full force.
We're told cops paid a visit to the surrounding homes -- including the Cruises' -- but came up empty.
It's unclear how much was stolen in the heist -- or whether Tom and Katie were home at the time of the search.