Jon Bon Jovi -- Victim in $100,000 Jewel Heist
Jon Bon Jovi
Victim in $100,000
Jewel Heist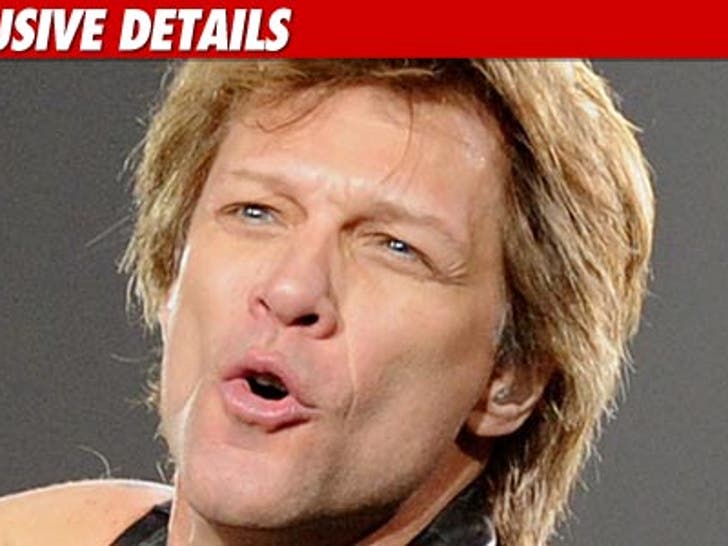 Jon Bon Jovi was targeted in a string of burglaries in New Jersey recently -- in which a man allegedly jacked $100,000 worth of jewelry from the rock star's home.
21-year-old Nicholas Tracy was arrested on Wednesday -- after he allegedly tripped a burglar alarm in a neighboring house ... the latest in several homes the man is accused of pillaging.
All told, Tracy was charged with FOUR counts of third-degree burglary and three counts of second-degree theft -- after allegedly breaking into four separate homes ... and stealing more than $500,000 worth of bling.
Officials say all of the jewelry Tracy took from Bon Jovi's home belonged to the singer's wife.
Tracy's bail was set at $100,000.