People Vs. Dr. Conrad Murray -- Michael Jackson's Chef Testifies
People vs. Dr. Conrad Murray
Michael Jackson's Chef:
Murray Begged Me For Help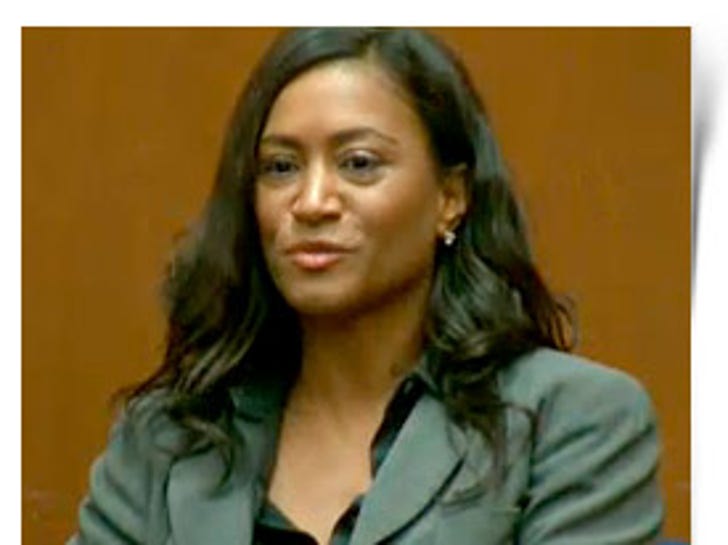 Kai Chase -- Michael Jackson's Chef Testifies
Updated 9/29/11 at 2:35PM


Michael Jackson's personal chef Kai Chase just testified -- claiming a frantic Dr. Conrad Murray begged her for help the day MJ died, ten minutes before anyone called 911.
According to Chase, she was in the kitchen preparing lunch for Michael and his kids -- and between 12:05 and 12:10PM, Murray ran downstairs, yelling for her to "get Prince, get help, get security."
Chase claimed she sent Prince to Dr. Murray and returned to work.
Chase admitted she didn't contact security -- a point highlighted by defense attorney J. Michael Flanagan.
Yesterday, MJ's personal assistant Michael Amir Williams testified ... Murray called him at 12:13 PM, and Williams immediately phoned security. MJ's security guard Alberto Alvarez eventually called 911 at 12:21 -- between 11 and 16 minutes after Murray allegedly asked Chase for help.
While Chase was leaving court today, we asked if she thought her testimony was helpful -- she responded, "Absolutely."