Seal and Heidi Klum Divorce -- Each Still Sporting Their Wedding Rings
Seal and Heidi Klum
Each Still Sporting
Their Wedding Rings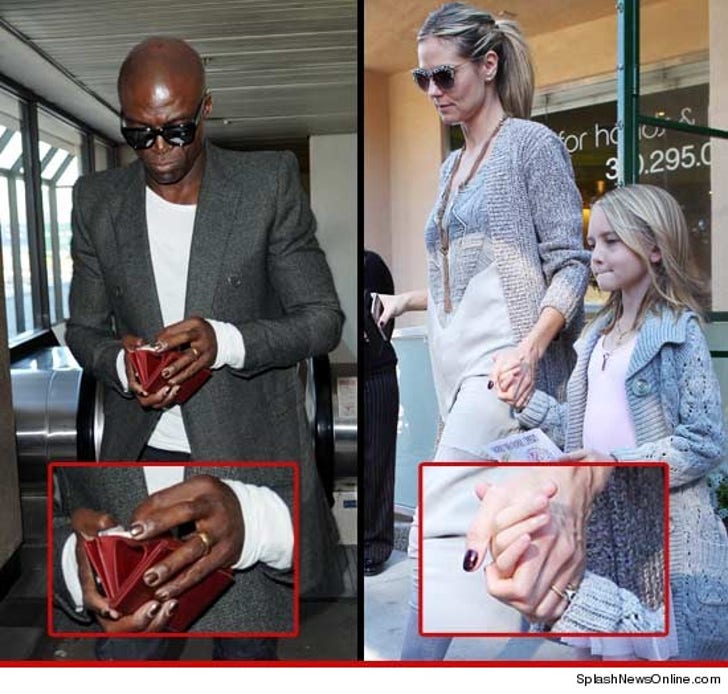 Celebrity Divorce
Seal and Heidi Klum -- seen yesterday at LAX and running errands in Brentwood separately -- are each still wearing their wedding rings ... two weeks after announcing they were separating.
Seal told Piers Morgan in an interview last month that the possibility for reconciliation still exists and he wears the ring because "I'm still married to this incredible woman."
As we previously reported, Heidi shopped all over town for divorce lawyers and effectively blocked Seal from some of the best lawyers in the biz ... since he can't hire anyone with whome she shared confidential information.