UFC Fighter Roy Nelson -- Look Ma, I Split My Face Open
UFC Fighter:
Look Ma,
I Split My Face Open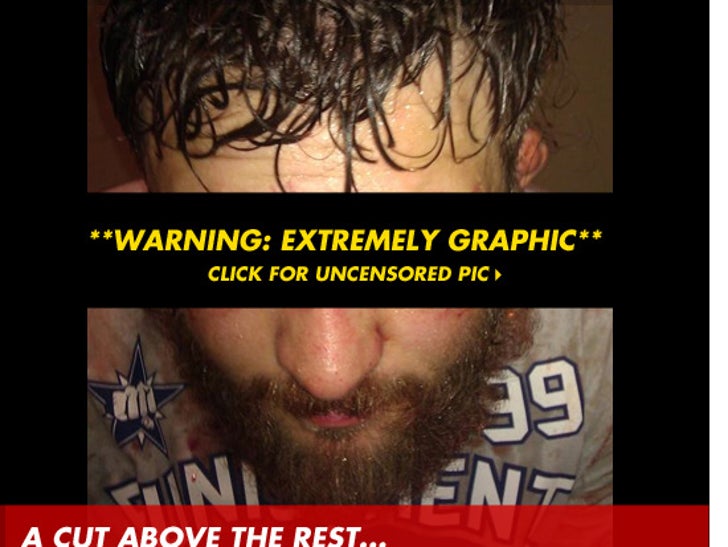 ***WARNING: EXTREMELY GRAPHIC**
Ladies and gentlemen ... UFC fighter Roy Nelson's mangled face -- after taking a nasty knee to the forehead Saturday night at UFC 143, courtesy of Muay Thai punisher Fabricio Werdum.
Nelson -- who lost the fight by unanimous decision -- posted the picture on his Twitter, writing, "Here is the cut from me head butting werdum's knee in the 1st. My face is fine, forehead is a little sore."
According to Nelson, the gashes on his face -- one big, one small -- required between 16-20 stitches.
If that weren't badass enough -- Nelson says he's already back at the gym today.