Erik Estrada's Wife Nanette -- Happy Valentine's Day! Here's an Edible Man Thong
Erik Estrada's Wife
Happy Valentine's Day!
Here's an Edible Man Thong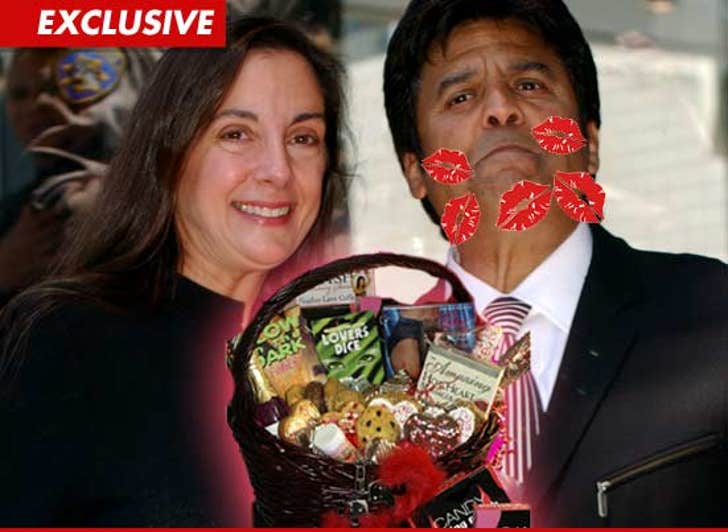 EXCLUSIVE
Nothing says "I love you" like a banana hammock made of candy -- which is exactly what Erik Estrada's adoring wife got the actor for Valentine's Day ... but that's just the tip of the naughty iceberg.
Sources tell TMZ, Nanette Estrada purchased the "Naughty and Spice" basket from Snookies Cookies in Hollywood to deliver to her hubby for the holiday -- and it contains all sorts of dirty little gifts.
Among the sexy surprises -- a pair of candy panties, one candy man pouch, furry handcuffs, glow-in-the-dark body paint, lovers' dice, lickable tattoos, body spice, a feather plume, and a heart-shaped "massager."
The basket also includes some classic Snookies treats like cookies, brownies, marshmallow pops, and chocolate covered pretzels.
Sources tell us, Nanette even wrote Erik a romantic note to go along with her gift -- "Papo, You're still the hottest thing in this lifetime for me! I'll love you forever. Happy Valentine's Day!"