Lindsay Lohan -- Judge Sautner's Tough Love Saved My Career!
Lindsay Lohan
Judge Sautner's Tough Love
Saved My Career!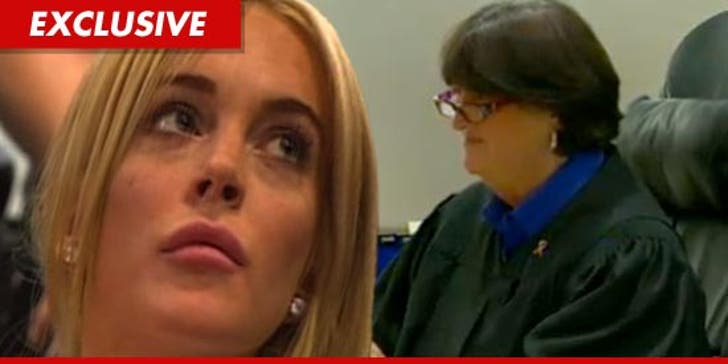 EXCLUSIVE
Judge Stephanie Sautner's zero-tolerance, no-BS attitude saved Lindsay Lohan's career -- at least that's what the actress is telling friends.
Sources close to Lindsay tell TMZ, LiLo wasn't a big fan of Sautner in the beginning -- but she now realizes that without Sautner laying out a blueprint for success ... she never would've gotten her act together.
We know ... the judge met with the prosecutor and Lindsay's lawyer, Shawn Holley, before LiLo was sentenced and decided it was unwise to do what the other judges had ordered -- requiring Lindsay to perform hundreds of hours of community service within a year.
The judge and Holley realized Lindsay needed more rigid structure -- each month she'd be required to come to court and show she's completed the latest installment of community service, and if she didn't she was going directly to jail.
What's more ... Lindsay actually gets it and realizes the only reason new opportunities have surfaced -- including "Saturday Night Live" and a new Liz Taylor movie -- is because producers are watching and think she's turned it around.
Lindsay is in court today at 10 AM PT. We're told she performed her latest installment of community service at the morgue and she'll get another glowing review from Judge Sautner.