Archie Comics -- Gay Green Lantern Took Our Lead
Archie Comics
Gay Green Lantern
Took Our Lead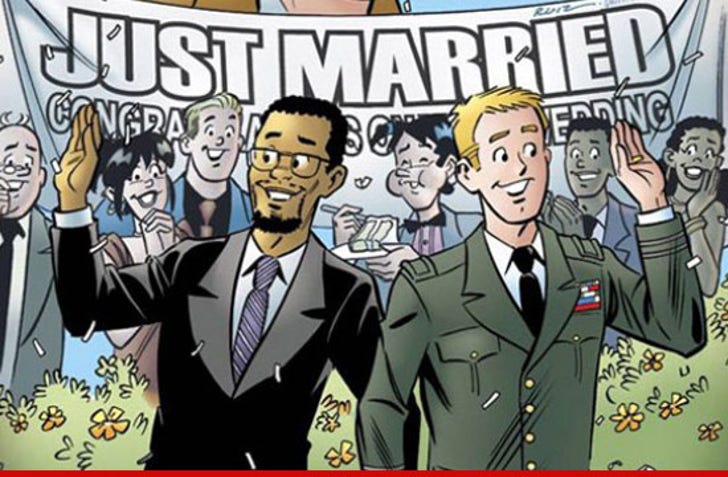 EXCLUSIVE
The Green Lantern isn't the gay pioneer everyone thinks he is -- at least according to the people over at Archie Comics, who claim THEY created the first ever gay comic book character.
The gay doodle is Kevin Keller (right) -- an active U.S. military officer who married his partner in the January 2012 issue of Archie Comics.
DC Comics followed suit Friday -- announcing The Green Lantern would be be rebooted as a gay character.
Archie Comics CEO Jon Goldwater tells TMZ, "We love the fact that everyone is following Archie's lead. We broke new ground. We have led in so many areas. We are proud we are first."
But the real reason Goldwater's so excited -- he tells us, "The more people are supportive of this cause, I think it's only going to be helpful in making gay marriage legal in as many places as possible."