Simon Cowell -- SURROUNDED BY COPS ... On Tiny Scooter
Simon Cowell
SURROUNDED BY COPS
... On Tiny Scooter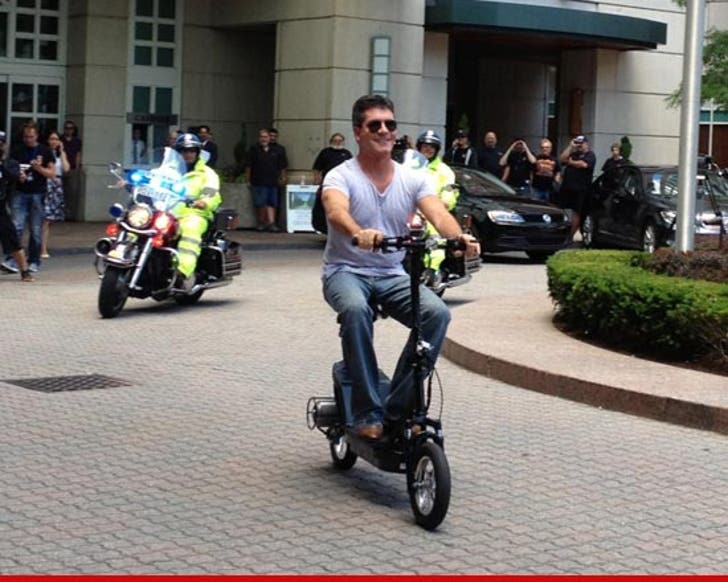 EXCLUSIVE
Police were ALL OVER Simon Cowell this morning in Rhode Island -- providing a 4-cop escort just for the "X Factor" judge on his way to auditions ... while he rode on a dinky little scooter.
Simon usually gets a police escort when he's driven around for "X Factor" stuff, but he's typically holed up safely in a fancy car. The tiny scooter's a first.
Luckily, Simon didn't have to drive far -- the Dunkin' Donuts center (where auditions are being held) is only 4 blocks away from his hotel.