Burglar Buncher Roy Lopez Jr. -- Investigator Chose FAME Over JUSTICE
Burglar Buncher
Investigator Chose FAME
Over JUSTICE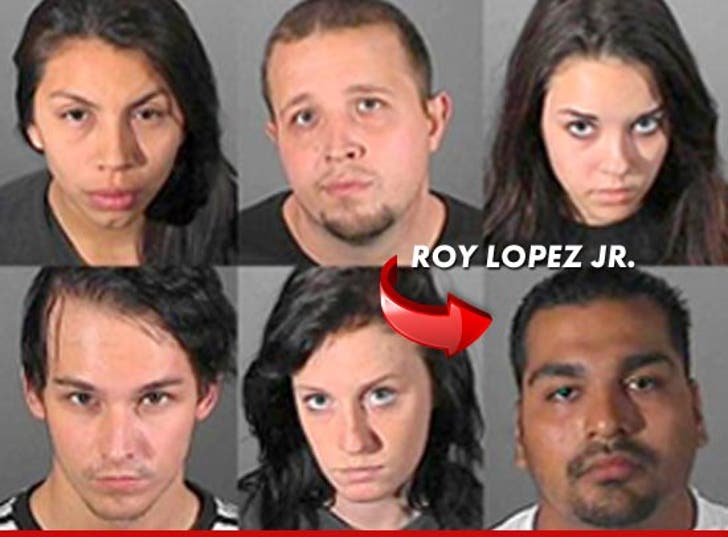 EXCLUSIVE
Burglar Bunch defendant Roy Lopez Jr. claims the cop who investigated him in the Paris Hilton burglary case sacrificed his credibility for a shot at fame -- by playing himself in the "Bling Ring" movie -- and now, Roy wants his case dismissed.
Roy just filed legal docs in L.A. County Superior Court, asking a judge to dismiss the charges against him because Detective Brett Goodkin appears -- as himself -- in the upcoming movie about the string of celebrity burglaries.
Roy says Goodkin was also paid to serve as a "consultant" on the film.
In the legal docs, Lopez says Goodkin's involvement in the movie "creates an extreme conflict of interest" -- claiming, "To portray himself for the film and recreating his interaction with the defendants is extremely inappropriate and crushes the due process rights of the remaining defendants."
Lopez calls Goodkin's conduct "outrageous" -- and adds, "Any Hollywood embellishing on the part of the Detective as to what the defendants may or may not have done creates extreme credibility issues as to what actually occurred in the case."
Lopez wants all charges dropped against him. A judge has yet to rule.