Charlie Sheen -- I'm Donating $1 MILLION to U.S. Troops
Charlie Sheen
I'm Donating $1 MILLION
to U.S. Troops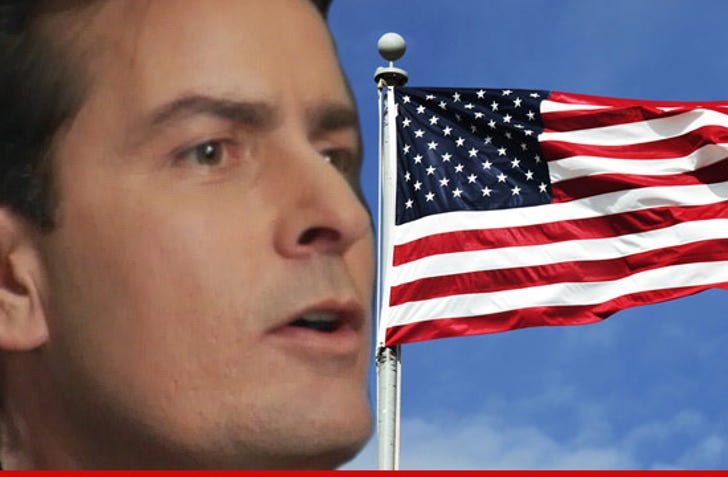 Breaking News
Charlie Sheen hasn't spent all of his money on crack and hookers ... in fact, the Warlock has announced he's donating ONE MILLION DOLLARS to support our men and women in uniform.
Sheen has pledged to give at least $1 million to the U.S.O (United Service Org.) ... the largest single contribution the USO has ever received from an individual.
Sheen says he will donate 1% of the profits from his "Anger Management" earnings ... with a minimum of $1 mil ... and an unlimited cap. So the more $ he makes from his show, the more $ goes to the USO.
Brig Gen (ret) John Pray, EVP and Chief of Staff, USO released a statement saying, "[Sheen's] support is greatly appreciated, especially from our wounded warriors and their families."
Sheen also released a statement saying, "It's an honor for me to be able to give back to these men and women of the military who have done so much for all of us."
He adds, "They put their lives on the line for us every day, and I'm just happy that my work on 'Anger Management' can bring a little bit of relief to the troops and their families."