Artie Lange -- Suspended by DirecTV for Pissing Incident
Artie Lange
Suspended by DirecTV
for Pissing Incident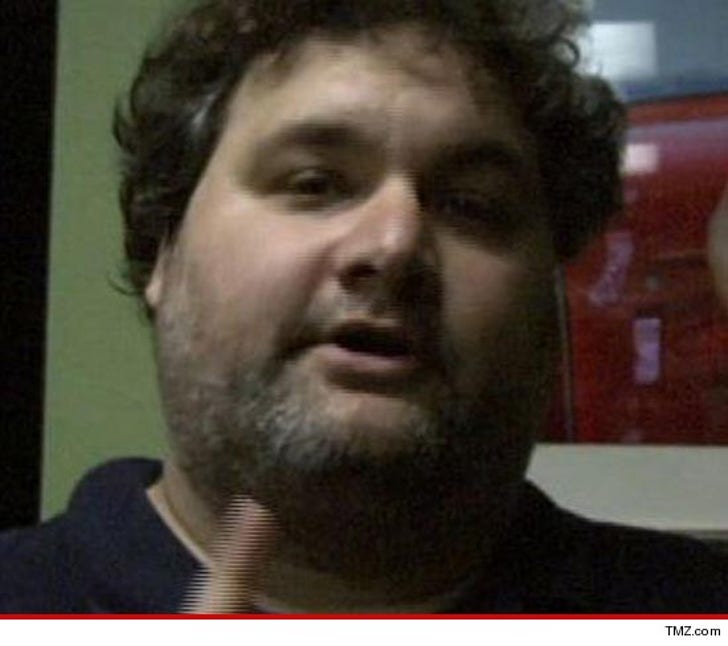 Exclusive Details
Mt. Artie Lange finally erupted -- the former "Howard Stern Show" comedian has been suspended from his new radio gig for pissing on the studio floor ... and demanding 2 PAs clean it up.
Artie just tweeted "Direct Tv has suspended me from the N&A show for the next 2 nights. They won't tell me fully why. Can't continue w them. Sorry guys. Luv u."
Odd that Artie claims to not know why he was benched. Sources connected to the "Nick and Artie Show" tell TMZ the suspension came down because Artie urinated on the studio floor -- while on the air Friday.
As if that wasn't enough, he asked "Twinsanity" ... the show's 2 female PAs to clean it up. When they refused, some other poor schmuck got stuck with cleanup duty (below).
We're told when Artie was informed of the 2 day suspension -- he threatened to leave the show for good.
Artie also tweeted ... "Direct Tv are good ppl. I apologize to them for doing an offensive show."
Our sources made it clear ... Artie has NOT been fired -- and honchos at DirecTV think he just needs a couple of days to reevaluate.
Artie's agent tells TMZ, "As Artie stated, he is sorry for the events that transpired on the show last Friday. He is fully committed to working with DirecTV and looking forward to his return."
4:25PM PT Artie has deleted his 2 tweets about DirecTV and his suspension. As for why? Still waiting to hear from his reps.