Stephanie Pratt's Boyfriend: The Cop I Ran Over in My Ferrari is Faking It
Stephanie Pratt's BF
The Cop I Ran Over Is
FAKING IT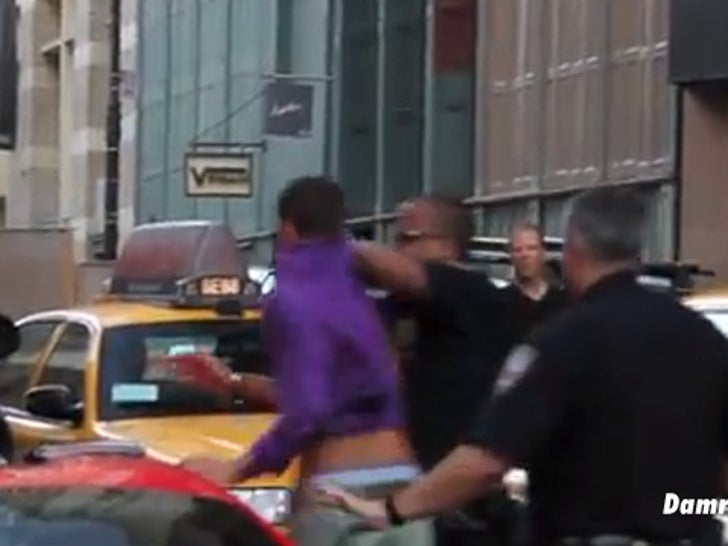 ***WARNING: THIS VIDEO CONTAINS EXPLICIT LANGUAGE***
Stephanie Pratt's boyfriend is not copping to assaulting a cop by running over his foot with a Ferrari ... because we've learned Julien Chabbott claims he didn't illegally park the car and he also believes the officer is faking injury ... further proving Stephanie is dating a raging idiot.
Sources close to Pratt and Chabbott tell TMZ Julien is adamant ... a valet left his $260,000 Ferrari in a no-parking zone, so he was just "frustrated" that the cop painted him as the bad guy.
We're also told Julien believes the cop wasn't hurt when the Ferrari's tire ran over his foot. Julien believes the video shows the cop looked just fine as he walked over to the driver's door, adding the cop doesn't start limping until he knows other officers are watching.
Oh yeah, Julien also says he believes the cop was just trying to meet his quota.
As for Officer Felix Recio ... law enforcement sources tell us his left foot and right hand were injured and he went to a hospital for treatment.
Recio says Julien was bitching about the ticket, got back in his car and began driving away, even thought he was ordered to stand on the sidewalk.
Julien has been charged with felony assault and misdemeanor obstruction of governmental administration. That certainly sounds about right.