Nigel Lythgoe's Niece Charlotte Dujardin Gold Medals Twice in Olympics
Nigel Lythgoe's Niece
Gold Medals Twice
In That Horse Thing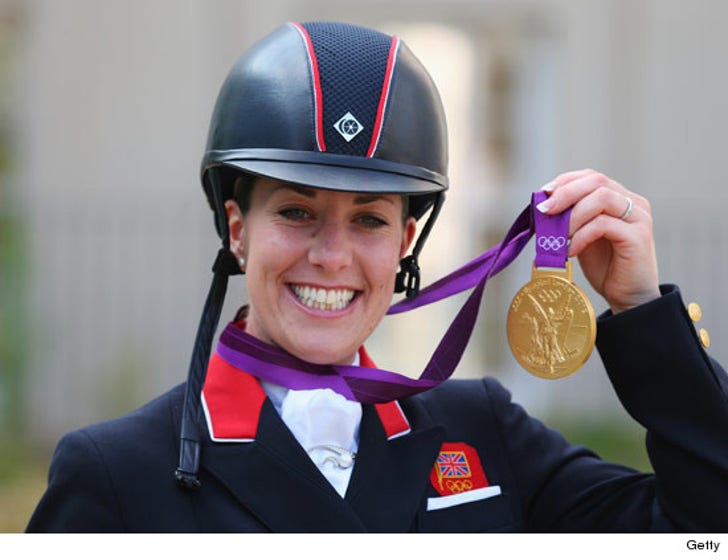 Exclusive Details
Nigel Lythgoe's niece is now England's idol, after winning her second gold medal in the Olympics this morning.
Charlotte Dujardin rode her way to victory in the non-sport of dressage ... a fancy term for horse dancing.
As for the connection between the famed "American Idol" honcho and Charlotte, she's his ex-wife's sister's daughter. Translation -- even though Nigel calls her his niece, it's really his ex-niece.
Nigel tells us, although he hasn't spoken to her in 9 years, he sponsored her for a year in dressage before he got divorced.
Nigel tells TMZ when he found out Charlotte won for a second time this AM, he actually cried.
Hopefully, we'll see Charlotte on Nigel's next show ... "So You Think You Can Horse Dance."