Augusta National Admits 1st Woman -- Condoleezza Rice!!
Augusta National
Admits 1st Woman ...
Condoleezza Rice!!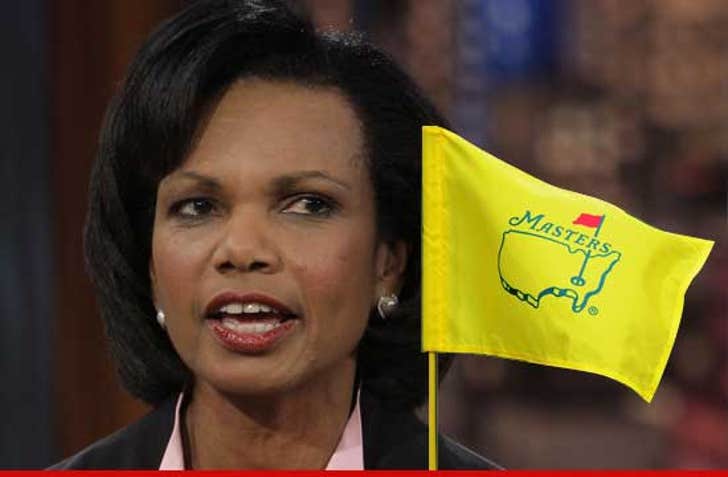 Breaking News
For the first time EVER, the Augusta National Golf Club -- home of The Masters -- has admitted a woman as a member ... and the honor went to Condoleezza Rice!!
Augusta -- located in Georgia -- had been a woman-free zone since it opened for business in 1933 ... and only started allowing black men into the club in 1990. Seriously, 1990.
But this morning Augusta announced it had invited the former Secretary of State, along with South Carolina businesswoman Darla Moore, to join the club.
Guess they'll have to build a new locker room.
9:00 AM PT -- Augusta National chairman Billy Payne has released a statement saying, ""It will be a proud moment when we present Condoleezza and Darla their green jackets when the club opens this fall."
"This is a significant and positive time in our club's history and, on behalf of our membership, I wanted to take this opportunity to welcome them and all of our new members into the Augusta National family."